Understanding Your Home Inspection Report
After a home inspection, most homeowners or potential buyers are anxious to see the final report. What they may not realize is that at 30 to 50 pages long, the report can be overwhelming at first. To help you break it down, we have included everything you will find in our home inspection report!
Part 1: Basic information, Executive Summary and General Information
The first part of the report will include the names of your inspectors, buyers, and/or real estate agents, followed by a table of contents outlining where to find information on each section of the examination. 
The Executive Summary will include a list of all of the items inspected, the number of deficiencies found, and if there are any immediate safety hazards in the home, where you can find them. 
Your report should also have a detailed breakdown of the home's structure, weather conditions during the inspection, and who was in attendance.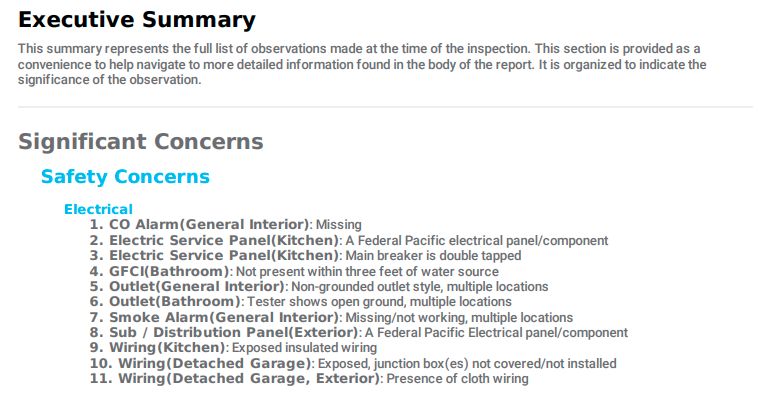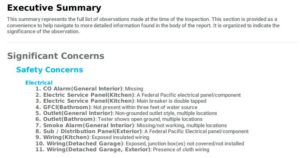 Part 2: Category information
The second part of the report will breakdown details of each part of the home that was inspected. The category, such as electrical, exterior, and structural components, will be noted with further information about the conditions found. For example, if you are looking at the structural component findings, you will see notes on the inspection method, foundation materials, floor structure, and ceiling material. 
Within these broad categories are subsections that describe more specific areas, such as the subsection "Water Heater" within the "Plumbing" category.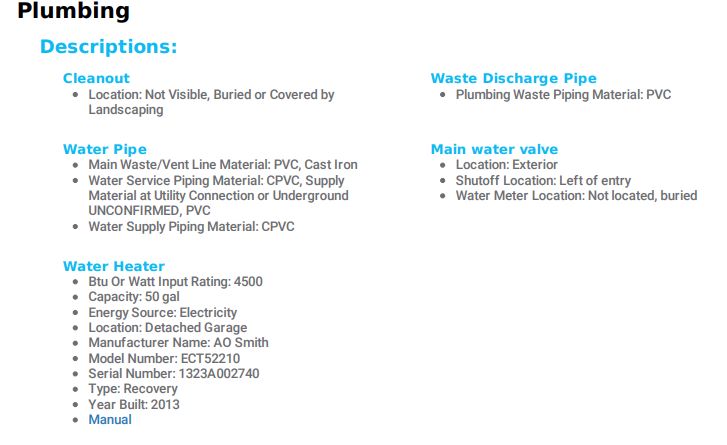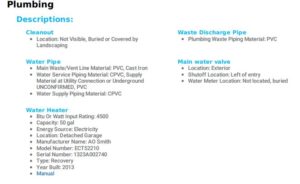 Part 3: Noted deficiencies
Areas where deficiencies have been found are expanded upon within the subsections described above. This part of the report will include a detailed description of the deficiency, the potential cause, and any recommendations. The report will also note if the deficiencies found pose an immediate safety hazard or requires immediate attention.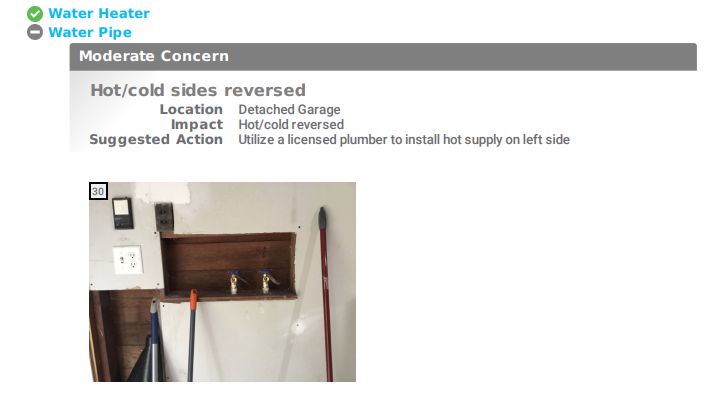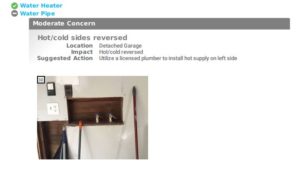 For potential home buyers, this report should help you decide if the home you are considering is a safe and worthy investment. No home is perfect, so your home inspector will be there to help you determine whether the home's quirks are just DIY projects, or if they signal issues that may be much larger. As a homeowner, this report provides a framework for upgrades that your home may need immediately or in the future, and will guide your repair priorities. 
View a Full Sample Home Inspection Report
Want to see what one of our reports look like for yourself? View a Sample Home Inspection Report here! They're quite comprehensive, and our home inspectors are always available to help you understand your unique report if you have any questions!
Get A Quality Home Inspection from Southern Brothers
Navigating the home inspection process can be stressful, but we're here to make every step simple and easy to understand. From scheduling an appointment to reviewing your comprehensive report, we can help get you the most of your inspection experience. Schedule your home inspection online or by calling (904) 747-0888.